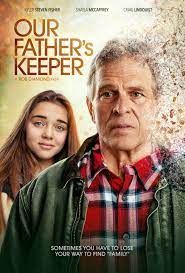 Recently, I was honored to have two original songs featured in Rob Diamond's film, Our Father's Keeper. It's a touching story about a family dealing with alzheimer's. It encourages viewers to grow in love and understanding for one another, and see the blessings despite some of life's most difficult trials.
There are two songs of mine in the film...
"Doorway to Heaven" written by me and Bill DiLuigi (as featured in a montage)
"All That You Gave" written by me and Preston Coly (written specifically for this film - end credit song)
Both songs are available by clicking here.