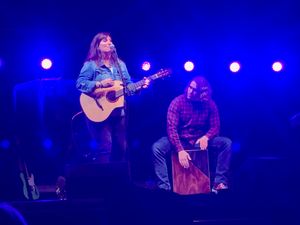 In November I was incredibly honored to open for Sawyer Brown in my home state of Utah! It was an amazing night and so many friends and family members where there to support me as well as hear a fantastic live show (Sawyer Brown is HIGH energy)! I'll be sharing some video clips on social media in the coming months.
Speaking of the band, my friend Joe Smyth (the drummer from SB) and I know each other from Nashville Berklee Alumni events. It was great fun to chat with him backstage and see him at work behind the kit. They have been at this for 38 years and still have so many new fans coming out to see their shows- it's very inspiring to watch!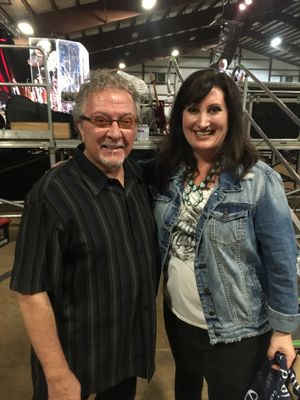 Joe Smyth and me
Finally, a big thanks to another very important Joe (with me below) and the entire Disciple Events team for the opportunity!