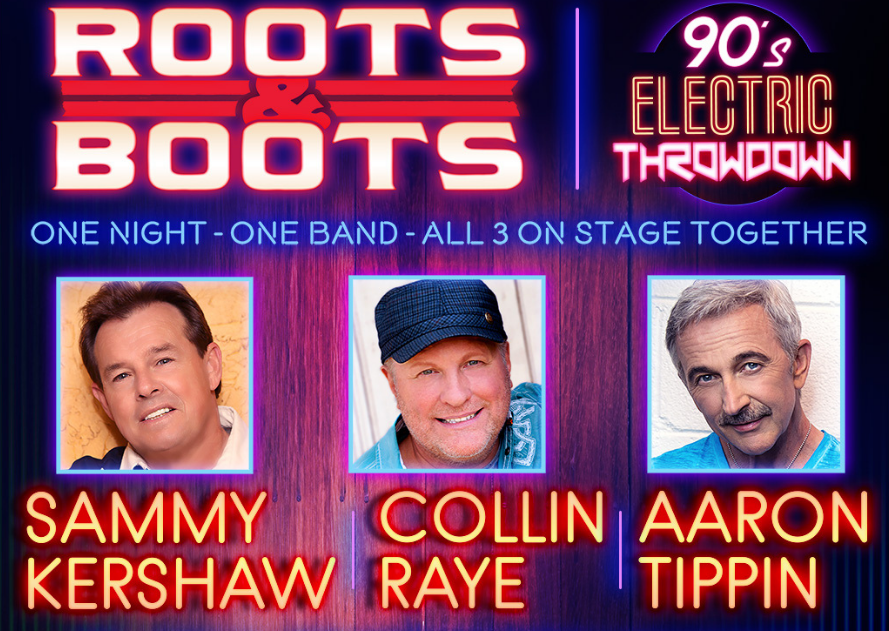 Nashville, TN - May 4, 2022 - Utah born, Nashville-based artist Shantell Ogden will be opening for Sammy Kershaw, Collin Raye, and Aaron Tippin in a special two night tour in Utah on June 10 and June 11. The performances will be at the Sanpete Country Fair Grounds (June 10) and Iron Springs Resort Amphitheatre (June 11).
Aaron, Collin, and Sammy have amassed almost 70 combined Top 40 hit singles.  Some of Aaron's songs are "You've Got to Stand for Something," "There Ain't Nothin' Wrong with the Radio," and "Kiss This."  Collin is known for "Love Me," "In This Life," and "That's My Story."  Sammy's hits include "Queen of My Double Wide Trailer," "She Don't Know She's Beautiful," and "Third Rate Romance."
"This is a dream come true pinch me moment for me," said Shantell. "I'm honored to take the stage before these  iconic country artists and perform for my friends and family in Utah."
Tickets are available at www.disciple.FUN for both events.
###