FOR IMMEDIATE RELEASE
NASHVILLE, Tenn. (September 24, 2019) - Award-winning songwriter and Americana artist Shantell Ogden is returning to the UK for the third time with a six-date tour that begins this Friday.
As part of the tour, Ogden will be previewing a yet-to-be-released EP, Song Sampler Vol.1, that will only be available for purchase at her live shows. This album is her sixth studio since moving to Nashville in 2005.
"The music fans across the pond have continued to be so supportive of me year after year," says Shantell. "I'm very excited about sharing this new music with them before it's available anywhere else!"
TOUR DATES:
Friday, 27 Sept. Mason's in Crookes - Sheffield
Saturday, 28 Sept. Wolverhampton Songwriter Sessions - Wolverhampton
Sunday, 29 Sept. The Dancing Dog - Sittingbourne
Tuesday, 1 Oct. Graham Steel Music Session - Bracknell
Friday, 4 Oct. Welshpool Songwriter Sessions - Welshpool
Saturday, 5 Oct. The White Hart - Devon
For more information and tickets for her tour, click here.
If you would like to receive an album for review or schedule an interview, contact Shantell directly.
ABOUT SHANTELL OGDEN:
Nashville-based Shantell Ogden has a gift for crafting songs with real conviction and emotion. Her songs have received airplay on hundreds of country and Americana radio stations internationally, and gained impressive chart positions both in the US and Europe, including a #2 slot behind Chris Stapleton for her single 'Blossom in the Dust.' Shantell's music has also been featured in shows such as the US hit television series 'Hart of Dixie' and in several feature films.
Born in Utah, Ogden brings the work ethic she learned growing up on a farm to her life as an independent performing artist. Having toured nationally and in the UK and Ireland, her music has been praised by notable media including Performer Magazine, No Depression and Maverick Magazine.
Since the release of her fifth album in 2016, Shantell has enjoyed extensive media appearances including Coffee, Country & Cody on Nashville's WSM - the home of the Grand Ole Opry - and Good Day Utah (Fox). In addition, she has appeared at high profile festivals including AmericanaFest and Tin Pan South. Praised for her work with awards including Songwriter of the Year in 2018 International Music and Entertainment Association (IMEA) Awards, Shantell Ogden is truly an artist on the rise.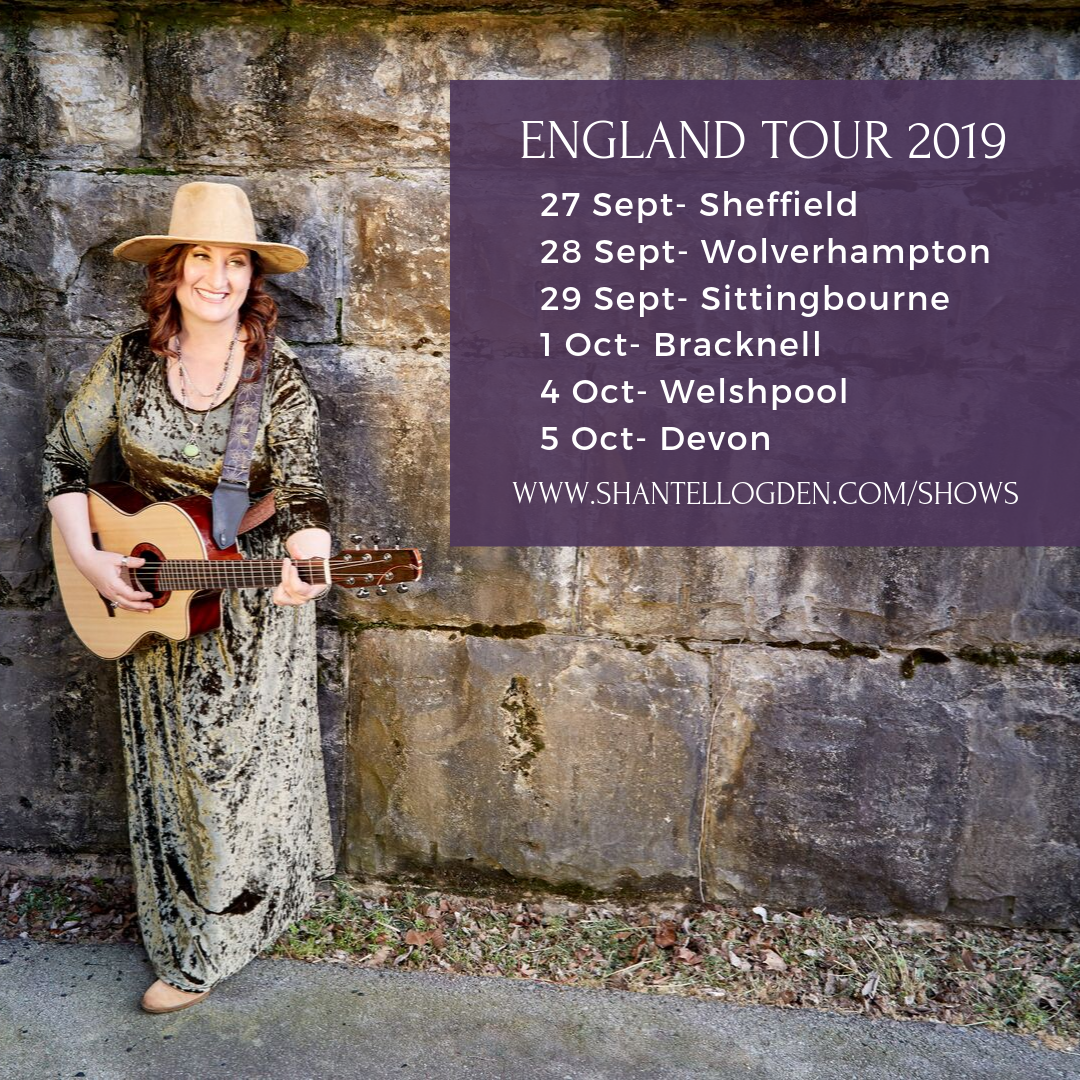 ###