FOR IMMEDIATE RELEASE
OGDEN HONORED AT 2018 INTERNATIONAL MUSIC AND ENTERTAINMENT ASSOCIATION AWARDS
Named Songwriter of the Year and Americana Album of the Year Winner for The Road that Drives Me
NASHVILLE, TN, June 18, 2018 - Shantell Ogden was awarded the Songwriter of the Year and Americana Album of the Year (The Road That Drives Me) by the International Music and Entertainment Association (IMEA). The awards ceremony was held on Saturday, June 16 at the historic Paramount Arts Center in Ashland, Kentucky,
The purpose and mission of the IMEA Awards is to honor and recognize the best in independent music, theatre and live entertainment internationally. The awards, presented annually, highlight excellence in the performing arts and entertainment industries.
"I'm so honored and grateful to be recognized as both a songwriter and artist in the 2018 IMEA Awards," said Shantell. "It means so much that my songs are resonating with people and that the IMEA members, music industry panel and fans are so supportive of my journey as an independent artist. I'd also like to thank my recording and production team (Judy Rodman and Bobby Holland) as well as all my amazing cowriters in Nashville."
Longtime collaborator and friend, Marcum Stewart, was honored for Country Album of the Year. The album included two songs cowritten with Shantell; "Jesus in the Headlights" and "In Between Kisses."
2018 marked the fifth anniversary of the IMEA Awards according to Colt Chambers, founder and president of IMEA.
"One of the most fun things about the IMEA Awards is seeing old friends and meeting new ones," added Shantell. "During our informal member reception, I sang a duet with a heavy metal singer from Colorado- it's not everyday I have that experience in Nashville!"
To learn more about the International Music and Entertainment Association, click here.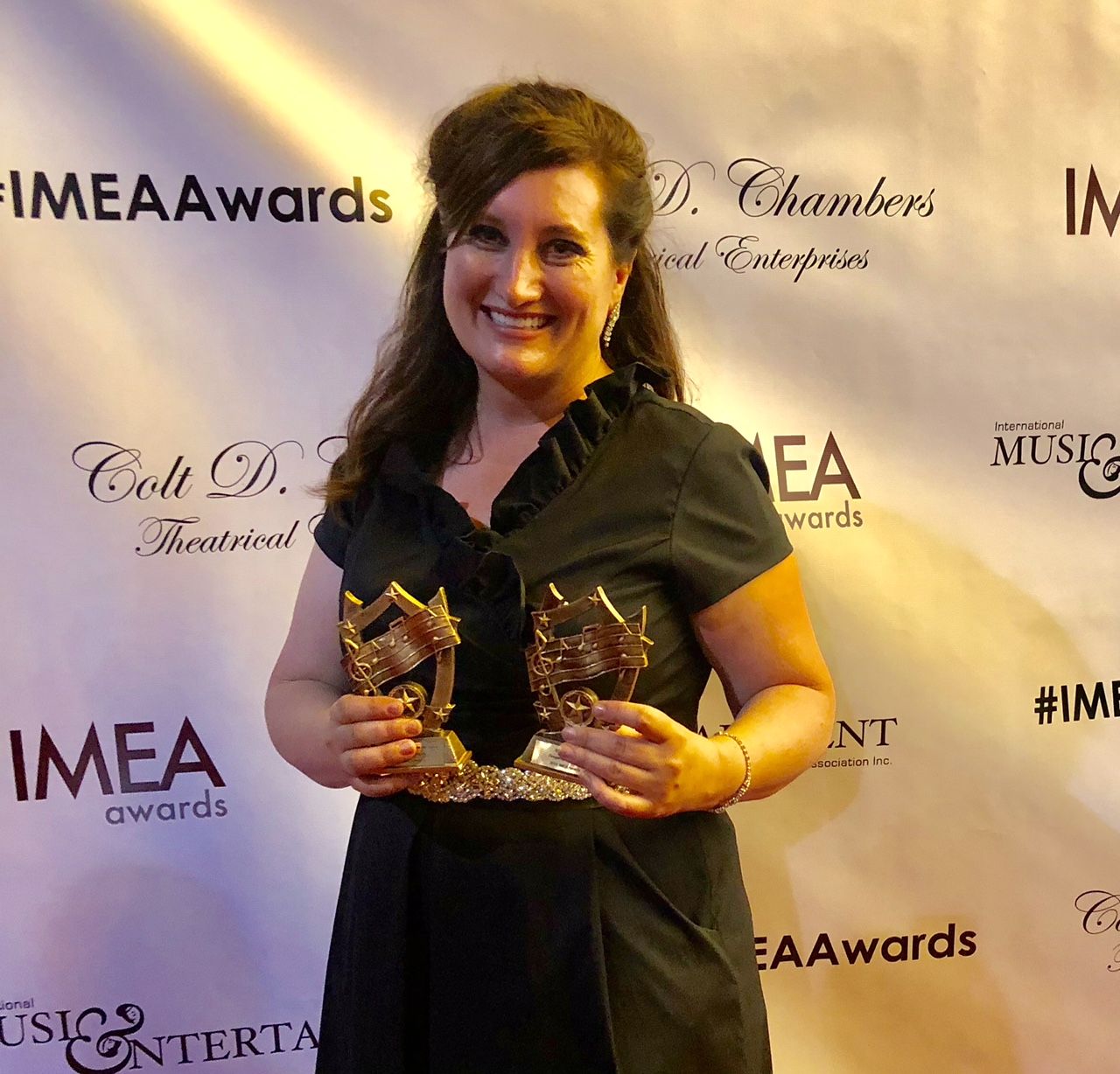 Shantell Ogden on red carpet at 2018 International Music and Entertainment Association Awards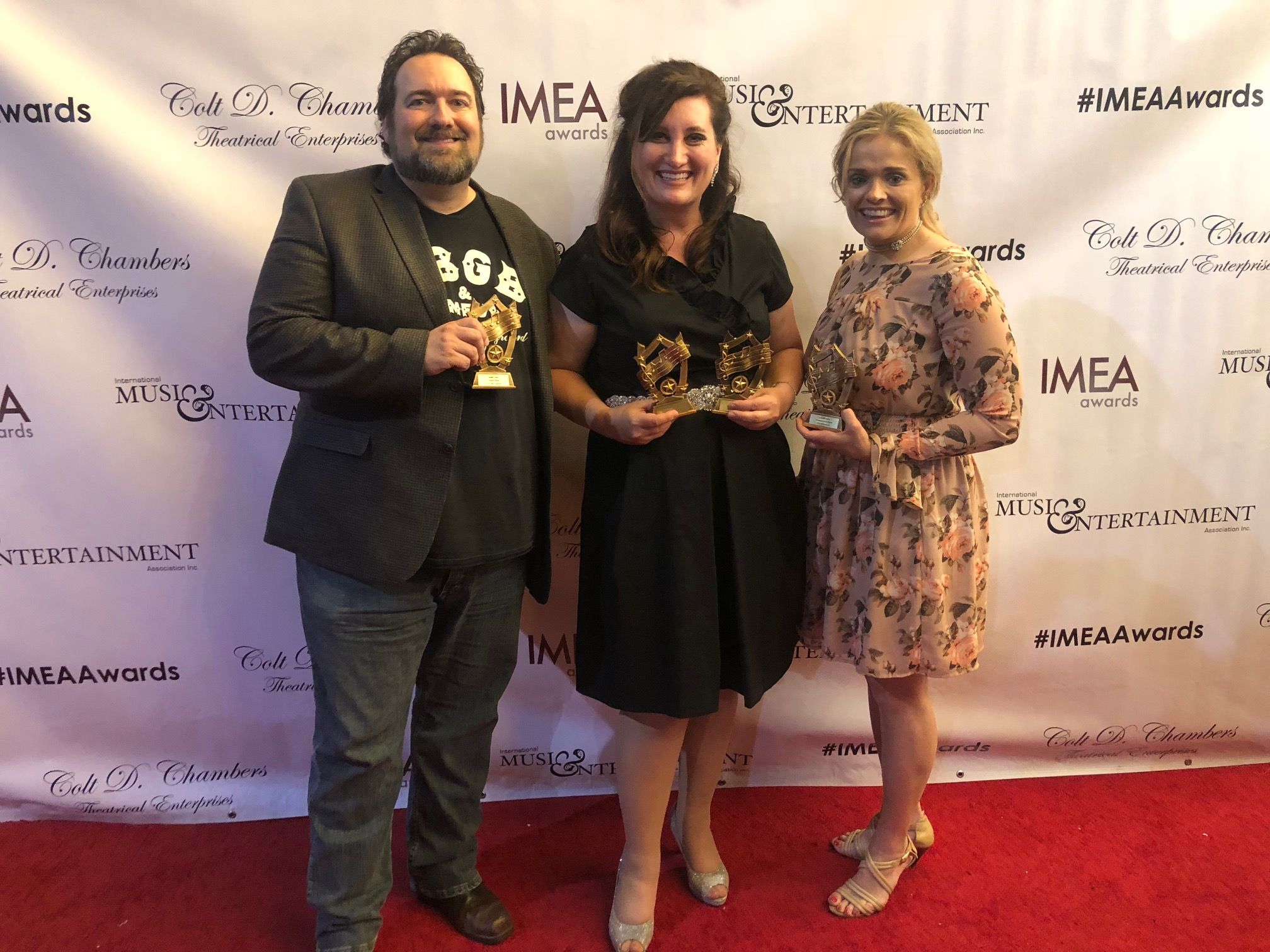 Marcum Stewart (Country Album of the Year), Shantell Ogden and Camille Nelson (Christian Album of theYear) at 2018 IMEA Awards